This week we go back to where it all began for me, but not really. I grew up outside of Philly and the second station college station I ever listened to with any regularity was Drexel Univeristy's WKDU, a station that saturates The City Of Brotherly with all of the awesome tunes that the other stations won't touch. Instead of asking Evan about cheesesteaks, Wawa and Randall Cunningham [that's in part 2], we talked about the station, the city and some killer new tunes.



1. How and/or why did you get involved with college radio?
A Professor at my school who teaches some classes about radio, spoke in my university 101 class. I decided to join, and went down to the station to get some hours of work done and helped the current music director. The next day I came in and she said she didn't have enough time to do it and that I should. Without hesitation, I did it.
2. Name five bands you are currently in to at the moment.
Modest Mouse's new album We Were Dead Before The Ship Even Sank is constantly on my stereo. It's such a good album.
Other than that....
Deerhoof, Heavenley, Animal Collective and as always, Lou Reed. I recently picked up a Street Hassle 12." That in my opinion, it's one of the best songs ever written.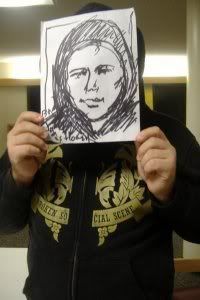 3. What kind of show do you do? When is it on? How can people listen to your show (do you stream online, frequency, etc.?)
On my show, I usually play a ton of new indie pop, but I completely balance it out with the bands that started it all, and I tend to focus a lot on "twee pop." It can be listened to on Mondays, noon to 3, and you can check that out on wkdu.org's live feed.
4. How does your station help the community?
We promote brotherly love and peace through music. Free people, free format.
5. Can you give some advice to other MD's out there?
It may get tough at times, but all the promoters are so awesome and there is so much new music to be heard, so never stop expanding your horizons.