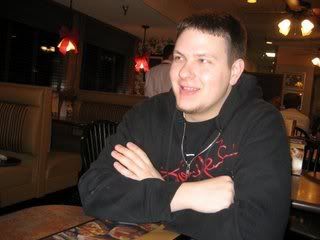 Admittedly, I don't know much about Iowa. It's one of the 14 states that I haven't been to, and isn't it all grasslands and Republicans? That might be, but there is something a little extra special going on in the little town of Waverly. Chris Lambertz has been running the music department over at KWAR for quite awhile now, and although he is moving on to GM, things looks as though they will continue to rock. We had a few parting words with Chris the other day.
1. How and/or why did you get involved with college radio?
On move-in day I saw a booth in our involvement tent that had a ton of cds and stickers, so I went to check it out. Someone asked me what type of music I liked, and they said that they had a radio show just like that and wanted someone new on it, so I signed up. I have been involved ever since.
2. Name five bands you are currently in to at the moment
Amsterband – Ozark indie rock
Lamb of God
Fair To Midland
Anberlin
Of Montreal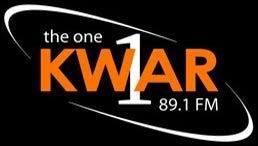 3. What kind of show do you do? When is it on? How can people listen to
your show (do you stream online, frequency, etc.?)
I typically do my metal show once a week. I am on and off again on a morning talk show - La Manana on Mondays, Wednesdays and Fridays 7-9 am. I also try to squeeze in my New Music show once a week to bring out all the new sweet music that is being sent to us.
People can listen at 89.1 FM, soon to switch to 89.9 (power boost late May - early June) or at www.kwar.org. We also broadcast on our television campus television channel when there is not a show programmed. That channel reaches the entire Cedar Valley on the cable channel.
4. How does your station help the community?
We offer free advertising to community events. We also promote businesses during events, if they help sponsor. We also bring local/national news updates 6 times a day as well as a weekly news show.
5. Can you give some advice to other MD's out there?
Keep your contacts close. Stay on their good side because they are the key to everything. If you can't keep up with the work load, ask for help because being an MD is a very demanding job, but it is so rewarding.