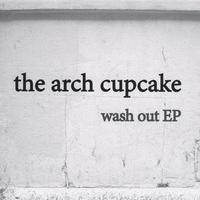 Our friend Eavvon O'Neal checks in this week with what he has been listening to ...



Dexterity. The subtle or drastic change of hand on a cross fade, or turn of a resonance knob can transform the whole attitude of a party, and you'd never even know unless the DJ fucked it up. DJs are the nimble hand that moves crowds. Without them, the opposite sex would be paying a lot more attention to your conversational skills than to your moves. When judging the talents of how a DJ mixes (it's not always about what they play, but more so about how transitions are made or how sweet the tension builds. Fred Sargolini, aka

The Arch Cupcake

, delivers with a fresh batch-o-jams for shakin' it.
If his original work & debut the

Wash Ou

t EP, is any indication, Mr. Cupcake knows the art of DJing to the point where scratching, blending, and interlacing progresses naturally and seems as easy as riffling through a vinyl bin. "El Gato Attacks" is a smooth jaunt through deep panned, high-end drums juxtaposed with 808, and allows enough space for the percussive movement to double as the melody. This back and forth between more melodic tones and heavier drum presences is the biggest emblem of the Cupcake's worth, and carries into "Sunday Gravy Boat" and "Wasabi." The latter has a new wave feel that is very in line with the sounds coming from the Santogold camp, and also holds tangible similarities to Fatboy Slim's big beat feel. These chops that he has honed make noticeable appearances in his Ugly Sweater Party Mix.
This mix is not going to avoid a comparison with Girl Talk, so let's just get this out there: "It's a mix similar to something Girl Talk would do." The cuts, each very much in taste now, are all your favorite mainstream party breaks. Justice, Santogold, MIA & Boyz Noize are all present, but what's interesting is how the mix is less about the actual songs and 80's throwbacks, and more about how well they piece together. This distances from Girl Talks' method of pop cultural commentary, and makes it more about a consistent party vibe.


Admittedly, Girl Talk does both reference and solidify his jam structure through constant moving track work, and breaks up beats more with flash and pomp that calls attention to the transitions, Arch Cupcake and his Wash Out EP & Ugly Sweater Party blends and solders each song together. Better cohesion is the sign of confidence, and the feel that the DJ has everything under control——a reassuring thought for those dedicated to fulfilling the party element.