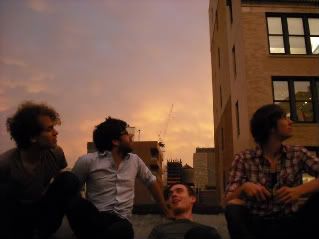 Sometimes music just clicks, like Tom Petty or Bloc Party or Blur. It's music that's timeless because it immediately strikes a chord, getting stuck in your head for days at a time. These bands have an ability to write tunes that move millions, and you can't really explain it, but they have staying power because they connect with each and every person that listens.

Young Brooklyn quartet A Million Years is cut from the same cloth, as evidenced by their debut Incadescent EP. It's an early statement from a band that has a lot of life in it, and that's nowhere more than evident than on "By Yourself." The song adroitly veers down a path that is both familiar and new, quickly turning into a perfect summer pop nugget. It's one of the year's best songs.



[mp3]:

"Suspicious"



EDIT:

You can download the band's entire EP here.