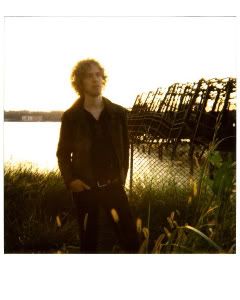 Photo by Mayumi Nashida

On November 10, Vagrant Records will be releasing

Tonight Is The Ghost

digitally, the debut album from Brooklyn-based Hurricane Bells. This is a new project from Longwave frontman Steve Schiltz, the singer and guitarist for the band for over ten years.

While the band remains intact, this album came about in the last year when Schiltz recorded the songs on his MacBook in his basement, literally by himself. Some songs were fully crafted within the past 18 months, while others are newly architected from pieces written throughout his years as a songwriter.

While the record may be more chill than you'd expect from Schiltz's other work, many of these songs contain much of the feedback and reverb you've come to expect from Longwave.

Track listing for

Tonight Is The Ghost

:
1. This Year
2. This Is A Test
3. I Can't Remember
4. Tonight I'm Going To Be Like A Shooting Star
5. Darkness Is So Deep
6. Crocodile
7. Freezing Rain
8. The Winters In New York
9. The Cold Has Killed Us
10. Tenterhooks



[mp3]:

"The Winters in New York"