Don't let the fact that Samuel Stewart is Dave Stewart's son effect your opinion of him either way - Sam wouldn't like that. The only thing that should matter is how you actually feel about his music, and this weekend he is giving Los Angeles two ways to find out what all of the fuss is about.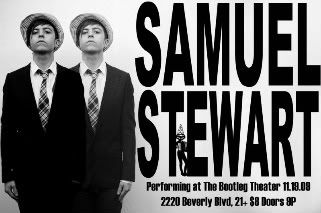 Tomorrow night he is at the Bootleg Theatre, which is kind of a dump in a sketch neighborhood, but that only adds to its charm. The gig should be fun nonetheless, as it will be in an intimate setting that will allow you see Samuel in the type of intimate setting in which he shines.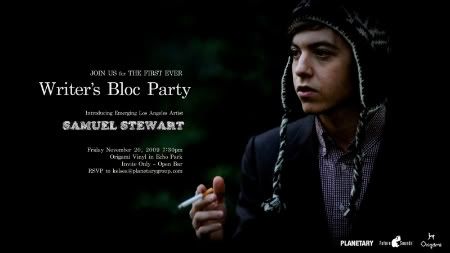 Friday night will be a very special gig, the first in a series of parties we're throwing at Origami Vinyl in Echo Park. This "Writer's Bloc Party" is our way of bringing together bloggers, writers, fans, and friends in a unique setting to showcase some of the best new music. This gathering is free, but is invite only. If you'd like to attend, please e-mail me (address on the right at the top) or leave a comment with your contact info. It starts at 7.30pm (free beer).

It you don't know Samuel's music, here's a taste of "Devil Music."