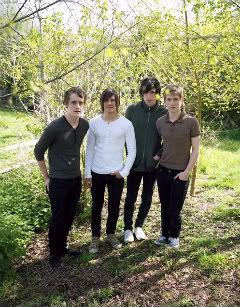 When a fellow blogger excitedly contacts you about a band that they want you to listen to, you HAVE to check it out. Bloggers are a jaded lot, bombarded with music by every great and awful band out there, so when David at Separated By Motorways reached out to me about They That Cried Wolf, it immediately made its way to the top of my list.

The band hails from Yeovil, South West England, a four piece made up of long time friends. While they claim their influences as Tellison, Kings of Leon, and Wolf Parade, the music is much more interesting than that.

"These Kids" is a 'perfect summer song' and it's on their debut EP

Hunters in the Snow

, which is out now.



[mp3]:

"These Kids"

"These Kids"